Please fill out the details
we will get in touch
Gardening In SE16 Made Easy! Hire Gardeners Bermondsey Today!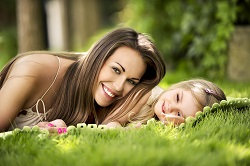 At Gardeners Bermondsey, we pride ourselves on having the most dedicated and passionate team of professional gardening company in SE16. We have the most comprehensive range of gardening services available at affordable prices that won't break the bank. You can rely on us to bring you the best in landscape gardening, lawn care and general maintenance. We can do a lot for your garden. Call us to learn more from our team and they will even be able to give you a quote.
Year-Round Garden Maintenance
You may be an extremely keen garden enthusiast and you may take pride in your work. However, it can be tricky to keep up with every aspect of your garden all year round. If you wish to keep up with your Bermondsey garden maintenance and you live in the SE16 district, our local team of professionals can be on hand to help. We can offer lawn mowing, weed control and many other services. Our team of experts are often in high demand, so get in touch today to learn more about their availability and what they can do for you.
Eliminate the Weeds from Your Bermondsey, SE16 Garden
Many of us have all the best will in the world to head out on a sunny day and finally sort out all those weeds in the garden! However, it can be tough to keep on top of the garden all year round. We've been looking to help out gardeners maintain their gardens to their full potential. Our local Bermondsey gardeners can provide a huge range of gardening services. So, allow yourself the freedom to have a beautiful garden without the stress and labour of doing it yourself.
Gardeners Bermondsey Caring For All Sizes Of Gardens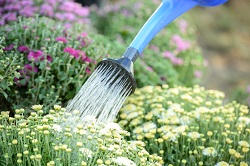 If you have a large garden, it can be difficult to keep track of every aspect of it! Smaller gardens, on the other hand, have totally different, specific needs. We have teams of highly experienced and reliable professionals who would love to get their hands on your flower beds and lawn. For residents of Bermondsey, we can offer lawn mowing, planting and many more services. We can even offer landscaping services SE16 provided by the very best of our expert landscape designers. We can come and keep an eye on your garden, no matter the size! Furthermore, we can provide you with a highly competitive quote today.
Seeking Help? Book Our Expert Gardening Services in Bermondsey
Are you looking for some expert gardeners to come and rescue your garden? It could be just someone to come do the lawn mowing or grass planting. Or perhaps you need some professional landscaping Bermondsey carried out by a team of experts. Then look no further. We specialise in these tasks can operate anywhere within the region. Even if you think your garden is beyond repair, you should know that no job is ever too large for us. We've been rescuing gardens in the SE16 area for years, which is why our reputation has grown so rapidly.
Look No Further Than Our Gardeners Bermondsey
If you need the very best in swift and reliable garden maintenance in the SE16 area, our gardening company is your solution. We are a local service that channels the skill and expertise of our dedicated and passionate team of gardening professionals. They will do their best to ensure your garden is well cared for and totally stunning. Don't miss out; call Gardeners Bermondsey now to learn more about what we can do for you and your garden.
Save
Save
Save
testimonials
what customers say
Lovely lawn care company who I use often to take care of my garden. Garden Clearance Bermondsey are also cheap which is a bonus!
Sylvie Taylor
I couldn't be happier with the level and quality of service that I've received from GardenersBermondsey. Their prices are outstanding and they have the best landscapers in the business.
Marie Tindley
It was a great result after their garden design team went to work. Will definitely be recommending Gardening Companies Bermondsey to my family and friends.
Sarah A.
The lawn care team from Garden Clearance Bermondsey that does our lawn always impresses me! The lawn looks great and they take their time to make sure the garden is tidy before they leave.
Howard M.
The landscape gardeners worked to an excellent standard. I was thrilled with the outcome. Gardeners Bermondsey are certainly in my good books!
Oliver S.
Love working with GardenersBermondsey they are always so efficient, ready to work, and do a really great job with my garden care.
G. Evans
I had received a call from my in-laws who stated that they would be stopping by for a surprise visit. I was desperate and was in need of quick, same day gardening services. I contacted Garden Clearance Bermondsey, who gave me the best...
Janice S.
I went to visit my elderly uncle, and was shocked at the state of his garden. He needed expert lawn care services and fast. I contacted Gardeners Bermondsey for a quick estimate. The prices seemed competitive. Long story short, the...
Luisa T.
I had to do something about all the weeds growing in my lawn so I had Garden Maintenance Bermondsey see to them. Their lawn care team were able to remove all weeds and make sure that they weren't just gone, but they weren't coming back...
George Wilson
Garden Maintenance Bermondsey provided me with a really good garden clearance service. My garden is free from rubbish and I'm really happy with how environmentally conscious this company is. If you want a clearer garden without any...
Natalie